By Kate
Many people know I've had an interest in fashion from the time I was 10 years old and sewing my own fabulous outfits. My keen awareness of clothing style at that early age was considered
phenomenal
and people
clamored
for my opinion on the latest trends. Really!
I've carried this fashion awareness throughout my life, but I must admit, being a young style prodigy often meant I was a lonely little girl. I was lucky, though, because I managed to fill the void by discovering my other passion, reading.
So today, I'm thrilled to bring those passions together as I present my slightly abbreviated version of Kate's Fall Fashion and Reading Forecast.
It's official: color is out, capes are in, backless is hot, jeans are going wide, plaid is everywhere. But no matter what you wear, your most important accessory is always -- a book!



Check out the latest backless look on Kate Moss below. This look works for everyone! As long as you're carrying your very own copy of Donna MacMeans' wonderfully scintillating debut, The Education of Mrs. Brimley, you'll be happy and confident and completely pulled together. And check out Donna's gorgeous cover which proves the backless look is always beautiful, always in fashion.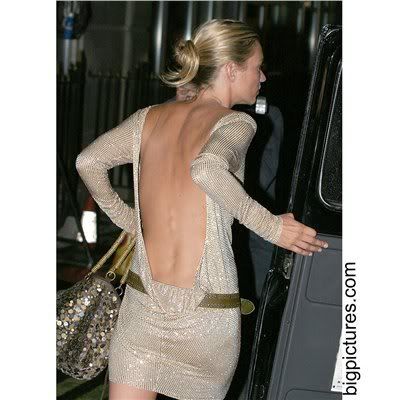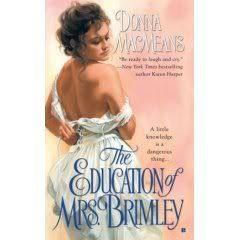 Did somebody mention plaid?
As you can see by this ensemble, plaid can often appear staid and a bit old-fashioned. In order to bring some
pop
to your look and truly highlight a perennial fashion favorite, may I suggest picking up a copy of Karen Hawkins' marvelously funny and sexy new novel,
To Scotland With Love?
You'll fall in love!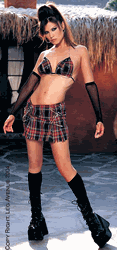 Finally, there is no bolder fashion statement this season than a cape.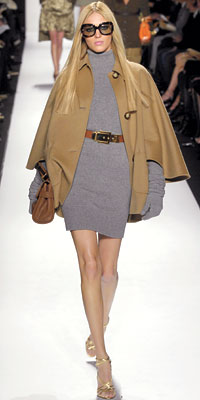 Capes come in every color and style from high fashion to Haute Halloween!
I can't think of a better accessory choice to complete your dramatic
caped
look than with
JR Ward's
latest in her fabulous Black Dagger Brotherhood series,
Lover Unbound
. This is Vishous' story. I can't wait!







So…what books are you looking forward to reading this Fall? And how about the latest fashion trends – do you follow them or laugh at them? Leave a comment and you'll be eligible to win a $25 Amazon.com gift certificate to help kick off your Fall reading season!