by Kate
I'm thrilled to welcome Avery Aames to the Lair today! The first of her Cheese Shop mysteries, The Long Quiche Goodbye, is out this month and I know you'll love it!

Today, Avery wants to tell you all about a very special Love Affair she's having. Take it away, Avery!

Shhhh! I'm having a love affair with cheese. I think about it all the time. When I wake up, when I go to sleep. I dream about it. I crave it.
I walk into a cheese shop and the scent of cheese makes my heart skip a beat. As I approach the cheese counter, I look over my shoulder to make sure no one's watching because I know, yet again, I'm going to caress the cheese labels with my fingertips as I read the names: Roaring 40's blue, Taleggio, Capriole Goat Cheese, Bonne Bouche, Baby Swiss, Butterkäse, Crème Fraiche, Pecorino Romano. The names roll off my tongue. A tuneful song comes to mind. I find myself humming a sexy tune. Face it, cheese is sexy, delectable, aromatic. No words can describe what I'm tasting, but people try: savory, brothy, salty, grassy, with the flavor of toasted-marshmallow, a hint of clover or hazelnuts.
I get to eat cheese. Every day of the week, if I want. Because I have to. [That's my excuse and I'm sticking to it.] I have to, for research. Who am I kidding? I eat it because I love it.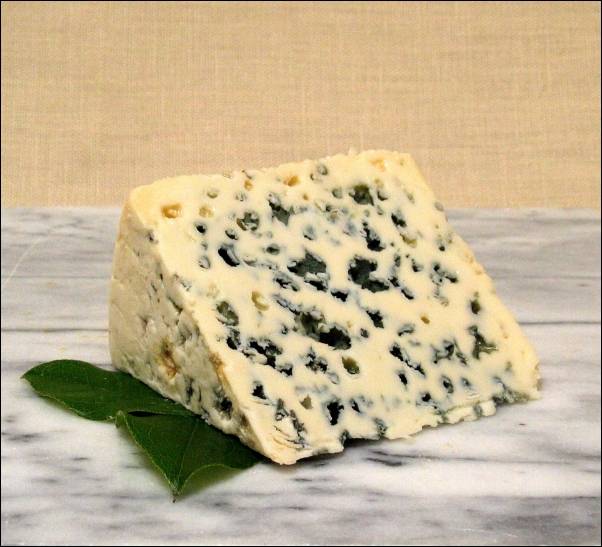 Before I started writing
The Long Quiche Goodbye
, the first in A Cheese Shop Mystery series, I knew a little bit about cheese. I knew I liked it on pizza, in lasagna, and on a cracker. I ate the usual suspects, including Cheddar, Swiss, and Mozzarella. I liked to sprinkle Parmessan on my salads. It was cheese. It tasted good. Oh, and it had milk in it, so I was getting my calcium.
But when I had to learn more about cheese…for research…I forced myself to visit cheese shops. Forced? A herd of horses couldn't have kept me away. Thanks to the help of some wonderful cheesemongers, I discovered that there were hundreds—no, thousands—of cheeses, from all over the world. I started wandering into every cheese shop I could, to taste, to smell, to savor. At one, I was treated to a piece of Tuscan Tartuffo. Sinful. I was advised to take it home and drizzle it with honey. This morsel was as good as any dessert I'd ever eaten. And a bite of Rosemary Crusted Mitica Romao? Taken with a dollop of chopped olive, it is downright decadent.
The heroine in The Long Quiche Goodbye, Charlotte Bessette, is on a quest to taste every cheese in the world. She is a woman who has had a love affair with cheese since she was a little girl, and as The Cheese Shop owner, she has made it her mission to introduce people to the world of cheese. Me, included. [Shhhhh. I haven't told her I'm the one who makes her up. She believes she's real.] She lives in the quaint fictional town of Providence, Ohio, surrounded by rolling hills, dairy farms, honeybee farms, budding wineries. Her delectable cousin Matthew is her partner and he runs the wine annex. Don't get me started about wine. Pair a delicious Sancerre with a nutty Pecorino and fresh fruit and you might ascend to heaven.
Tourists flock to Providence to buy wares like Amish quilts and antiques and art. Fromagerie Bessette, or The Cheese Shop as the locals like to call it, is a hot tourist spot. That's because Charlotte and her fellow townsfolk make Providence inviting.
Charlotte would particularly like to share her passion with one handsome farmer, Jordan Pace. Whenever he walks into the shop, [cue: Hollywood-style cowboy music] Charlotte's heart flutters. Charlotte is thirty-something and not very confident around men. She wants to be, but when her ex-fiancee abandoned her in the middle of the night to follow a dream of being a chef in France, her confidence gave way. She dreams of having a full-blown romance, but whenever she finds herself in Jordan's presence, she gets a little, well, you know…dreamy. She has to talk herself back down to earth to put a coherent sentence together. Jordan has only been in town a couple of years. Though a number of eligible women have tried to snare him, he seems to be happy living alone. He owns a huge farm where he provides a service for the community. [Now stop that. Not that kind of service.] He is the first to build an affinage center, a concrete structure buried into the hillside where he and his staff take on the aging process for some of the smaller farms' premium cheeses. He's normal, Charlotte thinks, so why does she believe there's some mystery to his past?
Forthright in all other ways, Charlotte makes sure that she sets up meetings with the local farmers on a regular basis, if only to drink in the scent of Jordan. And she always has his favorite cheese, Cabot Clothbound Cheddar, on hand. During the course of the murder investigation in The Long Quiche Goodbye…did I forget to mention this is a mystery novel? During the mystery, Charlotte and Jordan grow much closer. Suffice it to say that, by the end of the book, Charlotte is not only dreaming about cheese.
So tell me, have you ever had a love affair that you wanted to shout to the world? Have you ever tried to keep it quiet? If you could set yourself in any town in the world, where would it be? Would you follow your passion? Would that passion be part of your daily life? And have you ever had a bite of cheese that you absolutely had to share with someone else?
To find out more about Avery and her Cheese Shop mysteries, visit her website at
http://www.averyaames.com,
or find her on Facebook, Twitter, and on two blogs:
http://www.mysteryloverskitchen.com
and
http://www.killercharacters.com.