By Kate
I'm writing to you from Deadline Hell, an actual place located hundreds of miles beneath the earth in the depths of the Cave of Desperation.
The reason I'm here is that I'm racing to finish my second book, due in just a few weeks. I'm
sure
I won't make it on time. I
know
everything I'm writing is dreck. And why am I
italicizing
words for emphasis? I've forgotten how to
write
. Gah!
I'm stressed out and not sleeping well. I'm forgetful and prickly. I don't know what I'm doing and don't know where I'm going. My butt hurts from sitting in this chair all day.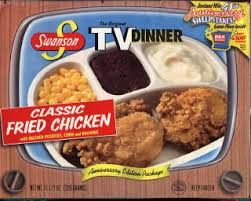 I'm living on chocolate kisses and frozen foods. My skin is pasty and I wear only sweat pants and work shirts. Big, shapeless shirts and comfortable shoes. Oh, just call them slippers.
I squint a lot.
I have a stack of new and exciting books I'd love to read—but I can't. Reading something new would mean focusing on the words and the story—and I've lost my ability to focus.
So I'm re-reading. Comfort reads. At night, before I crawl off to bed, I've been re-reading old favorites. I started with J.D. Robb's
Naked in Death
and plowed through the next four "In Death" books. Then I jumped to Susan Elizabeth Phillips'
Nobody's Baby But Mine
. Next, I might move to some old Julie Garwood Scottish historicals. Gotta love those Highlander heroes. Men in kilts, 'nuf said.
So tell me, who do you turn to for your comfort reads? What was the last book you re-read?

And I would be remiss if I didn't send a super-dooper wowzer yowzer THANK YOU to my darling Banditas for the incredible bouquet of star lilies and box of chocolate yummies they sent me to celebrate my first book hitting the New York Times Bestseller List!!
Thank you, my lovelies!

Cabana Boys, attention please! Sven, front and center! Pina Coladas and soothing massages for all my friends!!!