By Kate
Whew. After traveling back and forth to Las Vegas for my fabulous plot group, and Buffalo, New York, for my lovely niece's wedding, and then up to Oregon to visit old friends, last week
I went through yet another airport security line, jumped on another plane and headed off to Indianapolis to attend
Bouchercon
. That's the convention that brings together authors, readers, librarians, booksellers, agents, editors and publishers from all over the world to celebrate the mystery genre. It was five days of fun and I had a blast meeting some of my favorite authors, having afternoon tea with a table full of delightful librarians from Ohio, attending my publisher's cocktail party, and having a marvelous dinner with five super mystery authors, namely,
Avery Aames
(Cheese Shop mysteries),
Sheila Connolly
(Orchard mysteries),
Maggie Sefton
(Knitting mysteries),
Kate Collins
(Flower Shop mysteries) and
Betty Hechtman
(Crochet mysteries). And in between the many panels and the bar scene and the Starbucks scene and the book signings, I got a chance to hang out with the marvelous Becke Martin (our own Treethyme) from Barnes & Noble's online book club forums. What a treat!
I have to say, I loved the weather in Indianapolis. It was cold and clear and beautiful, every day. I got to wear jackets and scarves and my leather gloves. Gloves! Believe me, we don't get many opportunities to wear gloves in southern California.
Because of all the crazy traveling, I recently went on a serious book buying binge. I always pack lots of books, hoping they'll distract me while I'm waiting in cold airport lounges, or sitting in cramped airline seats several miles in the air, or trying to go to sleep in strange hotel rooms. I'm so thankful to Kristan Higgins and Lisa Kleypas for providing absolutely wonderful distractions on my last trip.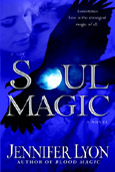 I'm also very excited about all the books
I've pre-ordered that will arrive in next week's shipment: Jennifer Lyon's
SOUL MAGIC
, Susan Mallery's
HOT ON HER HEELS
, Lorna Barrett's
BOOKPLATE SPECIAL
, Susan Donovan's
AIN'T TOO PROUD TO BEG
, Nora Roberts'
BED OF ROSES
, Diana Killian's
DIAL OM FOR MURDER
, and Judi McCoy's
HEIR OF THE DOG
. Good grief, I wonder when I'll find the time to write my own book??
So, Bandita Buddies, time to share! Have you traveled anywhere recently? Where did you go and what did you do? Did you bring lots of books? What books are you looking forward to reading soon? Do you like to read when you're flying--or do you have to drink three Bloody Marys and pop a xanax, just to climb on board the plane? Whoa, hey now, that's not me!

I'm thrilled to be giving away an Advance Reader Copy of my February 2010 book, IF BOOKS COULD KILL to one lucky commenter today! So comment away!