By Kate
Welcome to the party!! I am so pleased and proud to celebrate the release of
If Books Could Kill
with my Banditas!!! There's nowhere else I'd rather be today.
If Books Could Kill
is the second book of my Bibliophile Mysteries series. Heroine Brooklyn Wainwright has come to Scotland for the Edinburgh Book Fair. When a friend asks her to authenticate a book that just may contain undiscovered poems of Robert Burns, Brooklyn's heart races…almost as fast as it does after a kiss from hunky secret agent Derek Stone.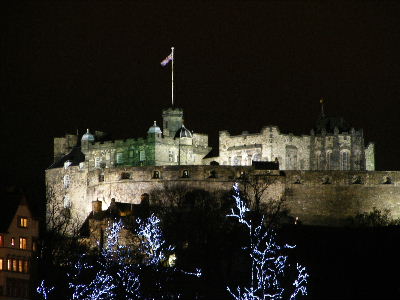 When that friend shows up dead, Brooklyn must work with Derek to discover the murderer before Brooklyn becomes the next victim.
In honor of the setting of
If Books Could Kill
, I've rented the Great Hall of the Edinburgh Castle for the day. Please come right in!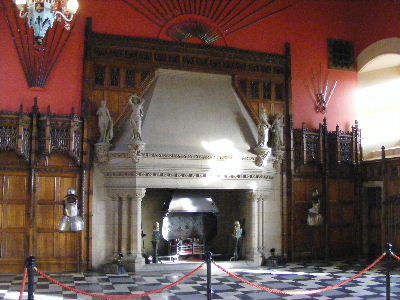 See those streamers wayyyyyy up there, hanging from the ancient wooden beams? Those are for us. Our color scheme is blue and gold, the predominant colors on my book cover (doesn't it look pretty?).
(If you want to really see the castle, check out this awesome 3D virtual tour:
http://www.edinburghcastle.gov.uk/index/tour.htm
)
The dress code is tartan, of course. So put on your plaid party dresses and let's get it on!
Okay, first things first. The bar is open! Step right up and request your favorite libation. Have you noticed that the bartenders look a lot like Daniel Craig and Hugh Jackman?
That's because—it's really them! Put your tongues back in your mouths, ladies! Danny and Hugh were both so excited that you had nominated them to play Derek Stone last week that they fell all over themselves to serve us at this party. And oh yes, they are indeed wearing kilts. We have a nice single malt Scotch and some lovely IPA selections, but I'm going to have to stick with pina coladas. Not very Scottish, but verrrra delicious!
Now I need some help with the music. As much as I love a good Scottish folk tune, the bagpipes just don't scream "par-tay" to me, so we've got a DJ for the duration. He's taking requests. I'm kicking off the party with Celebration by Kool & The Gang because that always gets me in the partying mood. (For singing along:
http://www.youtube.com/watch?v=xvX_5ym_ajI
)
Let's get this party started!!! Shout out those song requests! Place your drink orders with Danny and Hugh. Did you bring a date with you? Is he wearing a kilt? And what are you wearing? It's fabulous!
Oh, and I'm having a gift exchange! I brought an Aston Martin, which is Derek's favorite car when he's not driving the Bentley. Isn't it pretty? What special goodies did you bring to exchange? This is going to be fun! Oh, and I'm giving away a signed copy of
If Books Could Kill
to one random commenter today.
Let's party!!!!!!