by Caren Crane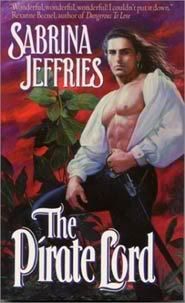 PublishingTrends.com recently had an article on book covers. Specifically, on whether it was possible to quantify what makes a cover special, different, impossible to pass up. Come on, if anyone knew that, all book covers would be terrific! I think we have all been witness to some unfortunate book covers. I have some ideas, though, on what makes a book cover great. Many covers, in my opinion, should look like the one on the right.
Now, this particular pirate may not be your cup of tea, but he could kidnap me and take me to a private island (as he did in the book) any old day! I will admit I am a sucker for a pretty face and great torso. Some readers prefer no hero/heroine embrace or bare-chested man on the covers they show the world as they read in the airport or subway or on the sidelines at soccer practice. These covers don't bother me at all, but some readers prefer to hide them behind fabric book jackets or scholarly-looking periodicals. Some observers may look at my half-naked pirate askance, but others are eager to find people who read the same books they do. I know I am.
There has been a trend in recent years toward flowery covers, or pictures of house fronts or abandoned cafe tables or delicate landscapes.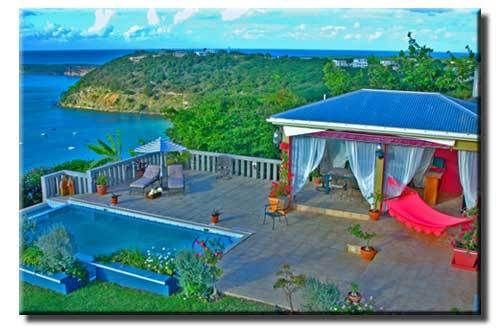 These covers, frankly, don't do much for me. Like photographs, I want my book covers to have people on them. Because people are the interesting part! A hunky hero or wind-tousled heroine adds a focal point to a cover and makes me wonder what that person's story is.
Now, many of you may realize this weekend is the opening of
Pirates of the Caribbean - At World's End
. Not only do we at Romance Bandits love reading about pirates, we love watching them. And since we Banditas are avid fans of our seafaring brethren, we have decided to have a contest! Reaching deep into the Bandit Treasure Chest, we have come up with the three following prizes that will be awarded, separately, to three lucky commentors:
*
Pirate's Booty
snacks and
$15 in Fandango Bucks
(so you can go see Captain Jack on the big screen with your sweetie)
*An autographed copy of
Tawny Weber
's May release "
Double Dare
" (for those who like to live the bandit life on the edge)
* A delightful box of
liquor-filled chocolates
(guaranteed to satisfy any pirates in your life)
To win, tell us who or what you would love to see on the cover of your favorite novel. Don't be afraid to think big. Um, but I have dibs Johnny Depp. Winners will be selected Sunday night at midnight. Don't forget to check back Monday to collect your booty. Arr!