by Susan Seyfarth
The best romances are so
messy
, aren't they? Falling in love for real means tossing aside your cool, embracing your inner geek and splatting your heart right there on the pavement at the feet of your beloved. It means showing the entire world (figuratively speaking, of course) what you look like naked. Writing a romance is no different. Readers want to see that kind of emotional committment on every page, and that means the writer has to feel it. Has to mean it. It's exhilarating, exhausting, wonderful work, and we love to see it rewarded. So we Banditas bust out the bucket boots and rum (or was it bucket boots
of
rum? It all gets so hazy...) every time one of our fellow writers gets The Call.
You know, The Call? The one where the faithful and patient agent who's been hawking your work all over NYC (or the insightful and prescient editor who's been looking at your manuscript for a year or two) picks up the phone, dials your number and says, "Hey, want to sell a book today?"
At least that's how I've been told it goes. :-) I'm still waiting for a Call Story of my own, but that's not what I want to talk about today. Today I want to talk about
not
getting the call.
Not
winning the contest.
Not
being the best or the brightest or the fastest. I want to talk about -- let's just say it -- losing.
Yeah, losing. We don't talk about it much because, wow, does it hurt to splat your heart across the pavement -- or the page -- and have somebody reject it. But losing has a lot to recommend it. Seriously. Stick with me here, I'll explain.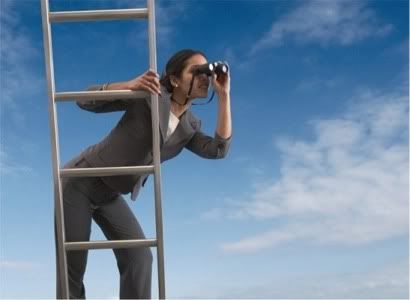 I earned my way into the Bandit Lair the usual way: I finaled in RWA's 2006 Golden Heart contest for excellence in romantic fiction. And that's a Big Deal, right? I mean, it's only the biggest contest in our field. It's supposed to get the finalists attention from People Who Matter, shoot us straight to the top of the slush pile. This was vindication for three years of scrounging out a little time to write while the baby slept and the laundry piled up. I was finally On My Way. Right?
Well. Not so much. First of all, I didn't win. I didn't sell the book that finaled, either. But no matter. Onward and upward, right? If I wrote one book that could final, surely my next book would sell. So I kept carving out that writing time, kept scribbling away. I wrote what I felt certain was The One. I labored over those all-important first three chapters, polished them to a blinding glare and sent them off to the 2007 Golden Heart contest with supreme confidence. This time I would win. I was a former finalist. I knew what it took, right?
Well. Not so much. This time, I didn't even final. I didn't even score in the top 25%. I'd splashed my heart all over the page (again) only to have the reading public go "meh." Ouch. But this is where it gets good. This is where losing starts to mean something. Because then I had a decision to make. Should I keep going? Was it worth it? I'd been breaking my heart with this writing business for four years. What if I'm never going to be good enough? What if I'm never going to have anything to say that people want to hear, or the skill to say it in a compelling way? Was it time to quit?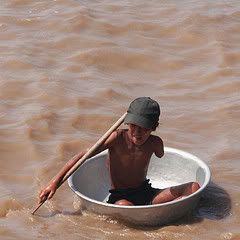 I don't know what I should have done, but I'll tell you what I did. I sat down and wrote another book. And every single day I sat down at the keyboard was an act of courage. It was a conscious decision to strip naked in front of an unconcerned audience, splat down my heart and try again. Fail again, if that was what it took. Losing forced me to screw up my courage and commit. It forced me to admit that I'm not good enough yet and dedicate myself to closing the gap. It both humbled me and lifted me up, if that makes sense. Have I learned to love rejection? Well, no. But I'm still writing, and I'm counting that as a win.
So what about you? Tell us your losing story! What was the best lesson losing, being dumped or being fired ever taught you? Where's that silver lining?