interviewed by Caren Crane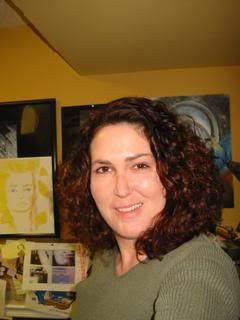 Today, we welcome to the Bandit Lair a true Ghost Hunter and seeker of things that go bump in the night.
Nikki Nelson-Hicks
has pursued knowledge of all things paranormal since she was a child. Nikki is also a writer of short stories with a sometimes slight and sometimes quite lethal paranormal bent. With Halloween just around the corner and the paranormal romance market hot, Hot, HOT, we wanted to take a closer look into this extraordinary field of investigation and see what makes a Ghost Hunter tick. Welcome to Romance Bandits, Nikki!
Can you tell us when and why you became fascinated with all things paranormal?
When I am asked that question, I am always struck with the idea of why wouldn't anyone be interested? I don't care how technologically advanced humans become, we will always, at our core, be afraid of the shadows, what is lurking inside them and wondering if it wants to eat us.
I have always been into the dark and weird. [Okay, I knew Nikki in elementary school and this is totally true!]When other kids were reading Nancy Drew stories, I was watching Creature Feature. Other girls wanted to grow up and marry Donny Osmond while I wanted to go off on adventures with Carl Kolchack (and if you don't know who he is, drop your pen right now and forget ever writing horror).
I remember when I was in first grade and I tried to check out a book on bats. The librarian wouldn't let me because she thought it was too advanced for me; it was a third grade book. When I read a few pages out loud, she told my teacher and then, bam, I was shuttled off to some special class for gifted kids. Little did they know that the only reason I wanted the book was because I thought bats were vampires in disguise. I was very disappointed to learn they weren't.
What convinced you to take your curiosity and interest and make it a hobby?
I kept my hobby in the closet for many years. I would read about a haunted house, say for instance, the Whaley House in San Diego and I would go out, alone, to check it out. Nothing very in depth or with any gear or anything. Just me, walking around and hoping to get a glimpse of something extraordinary.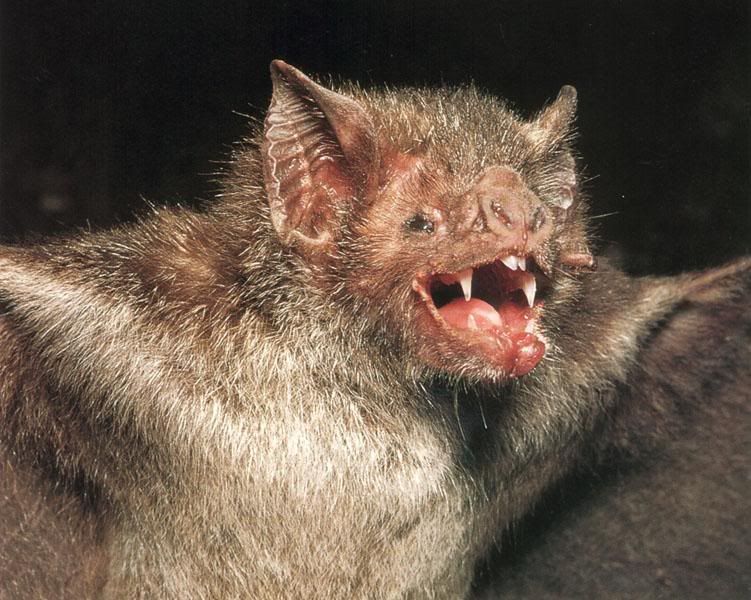 When I lived in Budapest, I had to check out all the vampire history. Elizabeth Bathory's family was very powerful there. They have an entire square named for them, Bathory Ter. The ruins of her castle are still there and are supposedly haunted. And, of course, Dracula left his mark. He was married in St. Matthias church in the Var and had been held as a royal prisoner in Solomon's Tower in Visigrad.
There was one house that was occupied by a State Dept employee that had stories of a ghost. Supposedly, the recent occupants had seen a Hungarian guard in full dress uniform on the staircase. Marines from the barracks also claimed to have seen the guard. I was invited to a tea one Sunday and I snuck away and took photographs hoping to catch something. I had to keep it all hush hush.
When I lived in Muscat, Oman, I was a little more forthright about my interests. There was a place near the Marine house that was reputed to be so haunted that no one could live there. Because the belief in ghosts was not allowed in Islam, they claimed it was djinns. I had to take a look so I had one of the Marines take me over. The courtyard gate was locked so we couldn't venture in but I can tell you, there was a very bad vibe coming from that place. Bad mojo.
I had a great time in Oman researching their pagan past. In the outer regions, where villagers left candies to appease spirits in caves, belief in the old ways was still evident. I would go hunting in the souqs for old talismans called somts and rings used in exorcisms called Zar rings.
It wasn't until I came back to Tennessee in 2004, that I became involved with a group actively. Adasagona Paranormal Society (APS) was founded in 1998. There is some confidence that comes with numbers but, frankly, I still do most of my investigations and research alone.
Have your investigations convinced you that ghosts do or do not exist?
Of course, with age, I've lost many of my romantic ideals and became the crabby, cynical Scully I am today. I go into every investigation looking for the rational before I begin considering the paranormal. I am a firm believer in the Aristotle idea: it is the mark of an educated mind to be able to entertain an idea without accepting it.
What is the coolest investigation you've ever been on?
Two summers ago, the APS was invited to do an investigation at the J.B. Moore house in Villisca, Iowa.
A little backstory: in 1912, 8 people (two adults, 6 children), were slaughtered with a household axe. The killer (or killers) was never found. There are tons of websites on it, if you're interested.
The whole crew caravanned from Nashville late Friday evening and arrived in Iowa late Saturday afternoon. Our refuge for the night was a house with no electricity and no running water. Oh, yes. No bathrooms. That, my friends, was in itself an adventure in public peeing. Throughout the night, we would all go across the street and take care of business behind a shack. It wasn't until the next morning we found out that the shack was in the back yard of a senior citizen's rest home.
When we first entered the house, I didn't feel anything out of the ordinary. When I went upstairs to the supposedly haunted store room where they suspect the killers might have hid, I still didn't feel anything. But when I went into the children's bedroom, man, it hit you in the solar plexus. Just deep, deep sadness and fear. And anger. It was there that I saw (intuitively) an angry little boy who kept saying, "my head hurts" and "it isn't fair." I had brought with me some teddy bears to give to the children. I put them on the beds and then I did a blessing on the house. After that, the atmosphere lifted.
Unfortunately, we didn't get any empirical evidence: no photos, video or EVPs. I got the blame for doing the blessing so early on. Even our team sensitive said the house was completely quiet. Many other teams have gotten lots of interesting EVPs and videos.
I was actually more afraid of the townsfolk than I was of the spirits. They were courteous until they found out what we were doing there. Afterwards, they were very cold and downright nasty.
What is the "most haunted" site you have ever visited?
We were called in by a woman who was afraid she had a demon in her house. Erk. When I hear "demon", it makes my hackles go up. She lived in a mobile home out in the boonies. I really put my GPS to the test to find this place.
Her chief complaint was that electrical appliances in the house were malfunctioning: TVs, DVD player, PS2 and even the generator on her hot tub outside went on the fritz. Light bulbs were popping. In spite of all that, what really scared her was this feeling of hostility in the house. She and her family and friends were complaining that her house, normally a social gathering place, felt "uncomfortable".
We got to the house and did a quick walk thru before interviewing her. You didn't need to be shown the heart of the problem. It screamed out to you. The back bedroom. Nasty place.
During the interview, we learned that, six months earlier, she had taken in a teenage boy she knew from church who had been sexually assaulted by his step mother. On top of that, his father had sexually abused his stepsister, the daughter of the woman he had married. Sort of a backwoods criss-cross.
The boy was doing well until she took him back to his home to get some personal belongings. After that, the boy's behavior began to change. He became surly and disrespectful. He started sneaking into her teenage daughter's room during the night. After that, she had the boy's grandmother come and take him away.
We didn't even need to ask which bedroom had been the boy's.
Our team sensitive said she could feel the presence of something but that she couldn't sense anything sentient. It was just a boiling of dark emotions, rolling around and around.
Turns out, what we had there wasn't so much a spirit or demon but a case of a very sad, angry teenage boy who had projected his emotions into something tangible. Well, as tangible as a residual energy imprint can be. It's very common in poltergeist cases.
We did a blessing and a cleansing and told her that the energy would dissipate on its own as long.
Interestingly, we had a call from a couple three weeks ago that was having poltergeist problems. They were terrified. But during the interview we found out they were in the middle of a very contentious divorce. Ah-ha. We explained the idea of emotional residue and that the only one haunting that house was themselves. The husband moved out and the problems stopped.
Does your family share your interest in the paranormal?
Both of my kids are deeply agnostic and find most things spiritual highly suspect. However, they are also writers and find that most of this stuff is great story fodder.
My husband doesn't really care one way or the other. His main worry is the fringe that I often come in contact with. When your hobby takes one into dark places, you meet some real weirdos.
As me about the Email Chick sometime. Whooo, boy.
I think most of us--I know
I
--would be way too chicken to do the sort of investigation you do. Are you ever afraid? What do you think it is in you that makes you hunt for the things most people don't want to see?
The Masonic Lodge in Franklin, TN is the oldest lodge in the state. Andrew Jackson screwed over some Indians right there on the front steps. There is Civil War graffiti in the bathroom. And the third floor is haunted.
Only members of a certain degree are allowed to go to the third floor. Luckily, my husband, a 32 degree Knights Templar, is but, unfortunately, I am still a woman and no matter how highly elevated I am, I cannot go to the third floor. Well, as far as the Lodge is concerned. Ha. During a tour, Brian snuck me up to the third floor. He watched the staircase while I prowled around. I found the door that led to the main meeting room and opened it. Instantly, I felt a sickening pull at my solar plexus, my breath was taken away and I felt pushed out of the doorway. Whatever was in that room, did not want me, a woman of all things, coming in there.
That was probably the most uneasy I have ever felt. Mostly, I'm too curious to be afraid.
So, what is different about my makeup that keeps me doing this sort of stuff instead of taking up some respectable hobby? I honestly don't know. There are many days I think to myself that I am a blind man, in a dark room, looking for a black cat that probably isn't even there.
And then I'll hear a rapping on my wall. It's been doing that ever since I brought that wood back from Gettysburg. And the hunt is back on.
How do you feel about Halloween?
As a holiday, I love it. It's great macabre fun.
But, man, it brings the whackos out of the woodworks. I have a standard response when I am asked by anyone "Where is the best place to go to see ghosts?" I tell them, "Blockbuster. Rent a movie."
While it's nice that the idea of paranormal research has some popularity right now, the pendulum has swung to the far side and there are lots of Scoobies out there, mucking about in graveyards, with EMF meters and digital cameras. It's a real pain in the butt for people who are doing analytical investigations.
So, Banditas, are you brave enough to be a ghost hunter? Are you fascinated with the paranormal? Do you have a paranormal idea and need some detail to make it ring true? I'm sure our readers and writers have many questions to ask of our paranormal expert, so fire away! We are giving away a $10 Borders gift card to a lucky commentor. We will, naturally, select a winner at midnight. [cue creepy music and add a "bwahaha" *g*]
Thank you, Nikki, for being with us today and sharing your expertise. Banditas, you can catch up with Nikki at her blog
Nik Cubed
. Happy ghost hunting!